Direct Staff serves the North American Engineering & Design community with the most experienced and diverse technical services by integrating a highly qualified technical staff, advanced technologies and robust processes.

Our experience in Engineering, Design has established us as a leader in the technical staffing industry. Direct Staff works with a broad base of large and small client firms in the automotive, defense, industrial and manufacturing industry.
Direct Staff has the creativity and expertise to develop customized projects and unique approaches. We believe that this, paired with our operating philosophy, is why our clients retain our services in long-term relationships.
Our philosophy
It is integral to our success. We develop strong partnerships with our clients characterized by open communication and a sincere desire to work effectively together to meet the performance objectives of your business.
Our approach
Is strategic and comprehensive. We work closely with clients to gain a clear understanding of their organization and the position. It is important to us to identify unique challenges of the position to ensure appropriate identification and assessment of key required competencies – both immediately and in the future. Throughout the life of the search we maintain close communication with you informing you not only of the progress of the assignment but also by bringing you valuable marketplace information.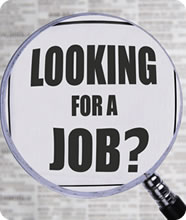 Whether your needs are best addressed through Direct Staff's Contract Staffing or Direct Placement, successful delivery is critical. Our current Technical Staff possesses a wide array of professional and technical skills and can be called on, as appropriate, to lead or support your projects.
Each Direct Staff recruiter has the knowledge to understand your needs and the ability to truly focus on the candidates that will bring the greatest value to our clients. In addition to qualifying the candidate through a structured interview process, we perform professional reference checks and, at your request, we will also facilitate the background checks and drug screening.
People are ultimately the key success factor in virtually all business ventures. Let us bring the best to you!